Phonak TV Connector
Developed as an accessory to the Phonak Audéo™ B-Direct – the Made For All direct connectivity hearing solution, Phonak's TV Connector now allows the freedom and comfortability to enjoy movie nights and TV time for your patients and their loved ones. This small media hub, coined the Phonak TV Connector, turns Audéo B-Direct hearing aids into wireless TV headphones. While the user experiences a quality sound experience, others around them can also hear the TV entertainment at a comfortable level.
If your patients are not the most tech savvy, fear not – following in suit with the Audéo B-Direct, patients don't need any technical know-how to set the TV Connector up. These devices follow a very simple plug and play approach to excellent TV stereo sound quality.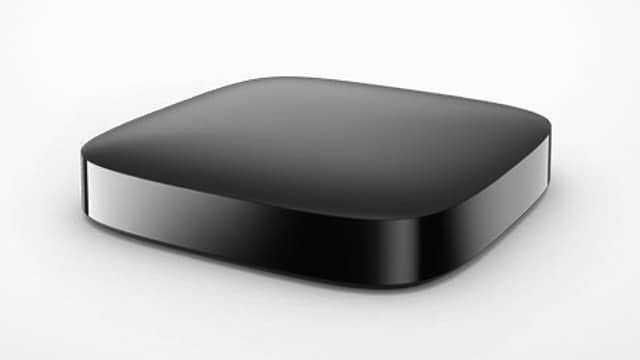 What You Should Know
AirStream™ technology

The new proprietary 2.4 GHz streaming protocol provides energy efficient audio streaming in excellent stereo quality with no perceivable delay for the hearing aid wearer.

Direct connectivity

The TV Connector streams directly to the hearing aids within a range of up to 15 meters.

Plug and Play

As soon as the TV Connector is connected to the TV and power source, it will automatically detect any compatible hearing aids within a 1-meter radius. No need for a complicated pairing process.

Multiple listeners

The TV Connector supports an unlimited number of connected hearing aids with one device. The audio signal is streamed to all connected hearing aids simultaneously.
Designed to simplify the setup and usage while offering superior stereo sound quality using AirStream™ technology, the TV Connector can simultaneously stream audio signals to an unlimited number of connected hearing aids. Introduce the Phonak Audéo™ B-Direct and the Phonak TV Connector at your next patient appointment and provide them with the gift of shared sound.
Additional Resources
Phonak TV Connector User Guide
For more information on the Phonak TV Connector or specific product training, contact your Phonak representative or Fuel Medical regional manager today.